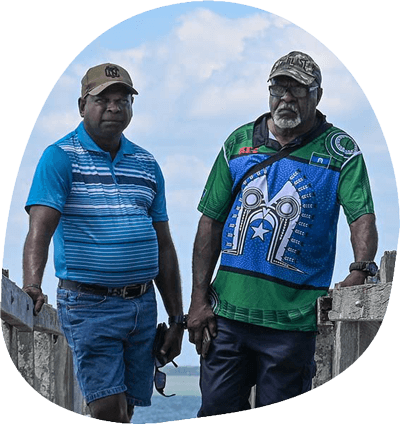 We're Wadhuam Pabai and Wadhuam Paul, Guda Maluyligal men from the Torres Strait. We're taking the Australian government to court to save our island homes.
Climate change isn't just a problem for people in the Torres Strait – it affects all of us. If our case is successful, everyone in Australia will reap the benefits.
We're sharing our climate story in court. Will you share your story and help us demand real climate action from the government?